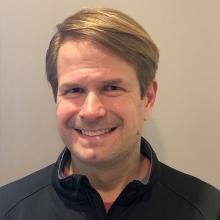 Matt Petersen is the Founder of PSC and a JSB collaborator.  Matt has been creating, negotiating and implementing marketing partnership platforms for over twenty plus years, bringing brand's strategic messages to life through a vast array of traditional and non-traditional mediums. Matt has developed sponsorship marketing initiatives on the corporate, agency and property side of the business, focusing on aligning brand fit as the key element to ensure a successful marketing alliance.
Some of Matt's current and past consulting clients at JSB, Turnkey Intelligence and IEG/ESP Properties include the Chicago Cubs, Detroit Red Wings/Olympia Entertainment, ExxonMobil, Hyundai, NBC Sports, the New York Wheel, Pepsi, Phoenix Children's Hospital, Red Bull, San Francisco Travel, St. Louis Blues and Talking Stick Resort.  
While with Momentum Worldwide, Matt was a Director of Business Leadership, serving as the primary agency lead on the U.S. Army, ExxonMobil & Office Depot businesses. Matt along with a team managed an events and sponsorships portfolio which included partnerships in Formula 1, Major League Baseball, NASCAR, the NHRA and the premier high school football game entitled the U.S. Army All-American (owned by All American Games).
Prior to joining Momentum Worldwide, Matt was with Don Schumacher Racing managing key sponsor relationships for a highly successful NHRA Drag Racing organization. Additionally, Matt gained agency experience which included management of partnerships for McDonald's, Delta Air Lines and Allstate with the '99 FIFA Women's World Cup, 2002 Salt Lake Winter Olympic Games and numerous MLB, NBA, NFL, NHL and collegiate properties in key priority markets while with Relay Sports & Event Marketing.
Matt's career began on the corporate side of business while at True Value Hardware where the hardware chain utilized sponsorships of the NFL and Major League Baseball to refurbish sports fields with local teams through a partnership with parks and recreation organizations.